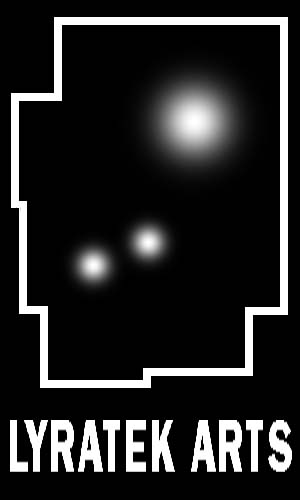 STAR TREK:
- The Original Series (TOS)
- The Animated Series
- The Movies
- The Next Generation (TNG)
- Deep Space Nine (DS9)
- Voyager
- Enterprise

THE NEXT GENERATION:
- TNG Season One
- TNG Season Two
- TNG Season Three
- TNG Season Four
- TNG Season Five
- TNG Season Six
- TNG Season Seven
Season Five:
-200-201: "Redemption"
-202: "Darmok"
-203: "Ensign Ro"
-207: "Unification"
-209: "A Matter of Time"
-213: "The Masterpiece Society"
-216: "Ethics"
-217: "The Outcast"
-218: "Cause and Effect"
-221: "The Perfect Mate"
-223: "I, Borg"
-226-227: "Time's Arrow"


SCIENCE FICTION:
- Doctor Who
- Sliders
- The Matrix


- Main Index
- Site Map
Cause and Effect

(Star Trek - The Next Generation episode production code 218)

written by Brannon Braga
directed by Jonathan Frakes
music by Dennis McCarthy

Cause and Effect

(Star Trek - The Next Generation 5th season episode)

Brannon Braga entered the Star Trek universe in Next Generation's fourth season and gradually rose in the ranks to become one of the most important modern writers in the franchise. The earliest trademark of his that I became aware of was an affinity to throw some kind of time travel or temporal dynamic into his stories, and as this continued it seemed to become more and more locked in the silly side of the issue, unable to grow beyond the "City on the Edge of Forever" single-line-rewrite model.

However, he was more creative about it when proving himself in his earlier efforts. Indeed, after contributing to about half a dozen other scripts, the fifth season's "Cause and Effect" is the first story in which Braga can take full writing credit. On the surface, it looks like a time travel story caught in a loop. But in another sense, it's time travel in perception only, and is really more about what it's titled after: "Cause and Effect".

Sound weird enough? Well, Braga puts an unknown distortion field (think "cloud") in space to trigger his temporal dynamics, something he will do more and more often, and because it's a sci-fi unknown, he can have it do to time whatever he wants. Hard to argue with.

In fact, the premise for this story is quite cool, and produces a fascinating episode. In every way, this story succeeds in doing what season two's "Time Squared" episode attempted and failed, while also overpowering the chronic historysis featured in the Doctor Who story "Meglos" (no. 111).

One of the earliest caveats I might bring against the episode is the unlikelihood that a person either can or will make all the same choices to produce identical outcomes if given a chance to go back in time and do things over.... which Braga neatly takes care of from the outset by demonstrating that Data's "sufficiently randomized" card deck deals out the exact same hands to all the poker players each time the loop restarts. Brilliant. All the same, events outside of a certain radius are most definitely not in this loop, so you have to wonder if some outside influence wouldn't be able to force events into a slightly different shape..... food for thought.

Anyway, there clearly is room here for the characters to make new choices as they go on, plus the sense that certain habits and personality traits pretty much take over by default unless they exercise their power to choose. All very good.

There does arise the danger of boring the audience when asking them to sit through identical scenes over and over, but this danger never really goes too far, as many creative ways of making variations are made use of.

The Next Generation has by now learned to rotate main character status amongst the ensemble cast, and for this episode, we zero in on Dr. Crusher as the prime experiencer in the loop. Sometimes the differences between one loop and the next are merely her subtle emotional reactions, which she plays quite well throughout. But her primary function in the story is a bit limited to detecting the problem ahead of the others and spearheading the team's emergence into awareness. Once there, she is happy to hand the lead over to Data and Geordi to figure out the details, and Picard and Riker to decide what to do about it, and she winds up with less and less to do near the end of each loop.

By the time we get to the final loop, Data has really taken over the main character spotlight, although at such a late stage, he won't quite overshadow Crusher as the main character. And by seeing the loop through his eyes this time, the shift in perspective goes a long way to keeping things interesting for the audience.

18:58 of Dennis McCarthy's score for "Cause and Effect" is available here:

Star Trek - TNG
The Last Outpost / Too Short a Season / Gambit
3-disc Audio CD set

It's very refreshing to see that, as soon as the characters become scientifically aware of the loop, the concept of idle second-guessing comes up and gets quickly nipped in the bud by Captain Picard. Excellent move! This also helps to keep the quality of the script high.

All in all, I think we have to give Brannon Braga good marks for his first solo Star Trek script. It is definitely one of the memorable winners of the Next Generation's fifth season (even if, like me, you don't always remember which season it's in).
---
This Next Generation Season Five story is available on DVD and Blu-ray:
Star Trek: The Next Generation - Season Five (1991-1992):

Features 26 episodes @ 45 minutes each, including both parts of "Unification".
Click on the Amazon symbol for the desired disc format and location nearest you for more information:

DVD U.S.


DVD Canada


DVD U.K.
(regular)

7-disc DVD set
DVD U.S.


DVD Canada


DVD U.K.
slimline


DVD Extras include:

Mission Overview: Year Five
Production & Visual Effects
Memorable Missions: Year Five
A Tribute to Gene Roddenberry
"Intergalactic Guest Stars" clip
"Alien Speak" alien writings and speech

Blu-ray U.S.


NEW for
Nov. 19, 2013.
Blu-ray Canada


NEW for
Nov. 19, 2013.
Blu-ray U.K.


NEW for
Nov. 18, 2013.

Blu-ray features add:

4 Audio Commentaries:

"Cause and Effect" by writer Brannon Braga and moderator Seth MacFarlane.
"The First Duty" by writers Ronald D. Moore and
Naren Shankar.
"I, Borg" by writer René Echevarria and scenic/graphic artists Mike and Denise Okuda.
"The Inner Light" by co-writer Morgan Gendel and the Okudas.

Two-part documentary "Requiem: A Remembrance of ST:TNG" (HD, 59 min. total) with 1981 interview clips of the late Gene Roddenberry, plus Patrick Stewart (Picard), Jonathan Frakes (Riker), Marina Sirtis (Troi), Michael Dorn (Worf), writers Moore, Braga, and Shankar, and executive producer Rick Berman.
In Conversation: The Music of ST:TNG (HD, 65 min.) with composers Ron Jones, Dennis McCarthy, and Jay Chattaway, and host Jeff Bond.
Deleted Scenes (HD)
Gag Reel (HD)
Episodic Promos
plus, all featurettes from the DVD version.
---
Article & reviews written by Martin Izsak. Comments are welcome. You may contact the author from this page: