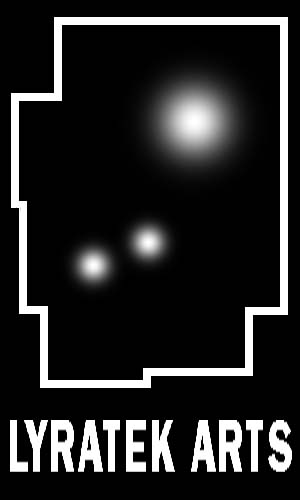 STAR TREK:
- The Original Series (TOS)
- The Animated Series
- The Movies
- The Next Generation (TNG)
- Deep Space Nine (DS9)
- Voyager
- Enterprise

THE NEXT GENERATION:
- TNG Season One
- TNG Season Two
- TNG Season Three
- TNG Season Four
- TNG Season Five
- TNG Season Six
- TNG Season Seven
Season Six:
-226-227: "Time's Arrow"
-228: "Realm of Fear"
-235: "The Quality of Life"
-236-237: "Chain of Command"
-241: "Tapestry"
-248: "Suspicions"
-249: "Rightful Heir"
-251: "Timescape"
-252-253: "Descent"


SCIENCE FICTION:
- Doctor Who
- Sliders
- The Matrix


- Main Index
- Site Map
Time's Arrow

(Star Trek - TNG episode production codes 226 & 227)
(the 2-part season 5 cliffhanger / season 6 opener)

story by Joe Menosky
part 1 teleplay by Joe Menosky and Michael Piller
part 2 teleplay by Jeri Taylor
directed by Les Landau

Time's Arrow
Looking for yet another "big" story idea to use as a season cliffhanger, Star Trek's writers went for a time conundrum on this occasion. Not surprisingly, they messed it up, producing what might easily be the dullest season cliffhanger two-parter that the Next Generation ever had.

Part One is actually not too bad, as it ropes in a number of interesting ideas and elements, intriguing the audience, escalating fairly well, and then leaving viewers with a lot of pressing unanswered questions. In fact, this almost feels more like a Doctor Who adventure than a Star Trek. If only there had been some level of decent drama as the answers unfolded in Part Two, this story might rank a bit higher in the canon.
Season Five throws its final gimmick at us as Data's dismembered head is found to have been sitting in a cave on Earth for 500 years. Though the scene leading up to the discovery is rather dull due to excess technobabble, the reveal is still effective.
We then get a decent story-beat concerning Data's mortality, resulting in some worthwhile scenes of the crew dealing with this belief. Too bad this is sourced in the mistaken idea that Data must eventually make a choice that leads him to become decapitated in the 1800's. He could actually choose a different path, and it wouldn't "change" anything. It would simply prove that it was a version of him from an alternate future that came back to that past.
Of course, had the writers played with the concept of choosing new paths through time, they probably would have messed up the temporal theory through on-screen events, which would have been disastrous. As it stands, temporal theory is only messed up in the characters' heads in this tale, which actually leaves "Time's Arrow" on safe ground. This story's real problem is its lack of an engaging central drama.
Our Star Trek regulars believe here that they either cannot or must not make decisions that are any different from the "pre-ordained" ones that will neatly tie up all the loose ends of this time loop. Naturally, they end up second-guessing themselves, and it's dull.
The one good element of the time loop that just might make it worthwhile is the whole concept of finding out what's at the heart of Guinan's relationship with Picard, and exactly how convoluted their "first" meeting was... or is. Doctor Who has recently gone on to do something similar with the character of River Song, only with a far greater sense of mystery and anticipation. The best bits on this subject in "Time's Arrow" are actually in Part One, as Data discovers that Guinan is on Earth in the 1800's, fearing her father might send for her before she's finished listening. Nice little tease, making us want to learn more....
Star Trek deserves some points here for the introduction of the aliens of Davidia 2, because they really do make a good effort to create something other than beings who are identical to humans except for a bit of prosthetics. These creatures are weird, with a lifestyle we would find difficult to begin to comprehend, much less see, and communication is not automatic, which helps keep a respectable distance between them and the regulars.
We also have an opportunity for some fun interaction between our unusual Star Trek regulars and some more typical 1800's characters, which can prove rich when handled right. I would call attention to the old 49'er that Data encounters early on, because I think he was an entertaining character who got just the right amount of screen time: a humorous defining scene with Data that lasted only as long as it should, plus one additional scene that enhanced plot. Sadly, most of the other characters from the 1800's become highly irritating, as they only seem to serve to get in the way of the plot and slow down the investigations of the Star Trek regulars.

The biggest problem with "Time's Arrow" simply seems to be its propensity to get distracted from its central drama (if it has even figured out what that is) and from its most intriguing questions. Its potentially fascinating aliens gradually participate less and less in the plot, and get less and less screen time, until they are really not functioning as an adversarial force at all.
Screen time actually ends up getting spent on 1800's characters who only delay the story in uninteresting ways. The landlady's scenes contain no hope of going anywhere relevant, aren't particularly believable, don't show our regulars at their best, and are only slowing things down. Scenes with the bellboy aren't bad in part one, as he assists Data with the plot, but they descend into pure writer's self-indulgence by the end, until he is revealed as an obscure reference to something many fans will never have heard of before, and will probably be quite put off from trying to learn more about.
While I'm a great admirer of Jerry Hardin's work in many films and shows, not least of which is "The X-Files", I really don't like the Samuel Clemens character here. He turns out to be loud, grating and irritating, and until the last ten minutes, only serves to slow down the plot or bring it to a complete halt. The story desperately needs to build to confrontation with its main adversaries - the aliens - yet spends its time throwing Clemens in the regulars' faces again and again, until there's no time for anything else. I think if they had figured out a way to use him properly (and probably more sparingly) in the main plot so that he didn't feel like an indulgent distraction each time, the voice and performance might have worked.
And I do have a minor pet peeve in that, during the sequence where Troi convinces him of all the good things that have developed in 500 years, she talks all around ideas of poverty disappearing and people working for good, without mentioning the lynch-pin of all these ideas: the Earth no longer uses money. It's pretty hard to be singled out as poor when no one has money, and you don't need it to get your basic needs met. But that's a whole other topic; see "Monetary Reform" for more if that intrigues you. It's too bad most Star Trek writers really couldn't grasp how that would work and became reluctant to pursue it.

"Time's Arrow" should also be doing something with Guinan, and her first encounter with Picard. It is a great disappointment to see nothing really there. They go through the motions of connecting the dots in the time loop without really engaging emotionally over any issue at all. This really feels like a non-connection to me. Back in season three's "Booby Trap", when she told Geordi that "a bald man was kind to me once, when I was hurting, took care of me..." it seemed to suggest or imply something really deep, which "Time's Arrow" doesn't deliver. You'd think she had some big issue to work out, as Ensign Ro Laren did in her debut episode. No, Guinan's just scraped her knee, or something - we don't really learn what. "Time's Arrow" seems to go for the blandest, most undeveloped, cliché version that you could possibly imagine, giving it as little focus as possible, investing as little drama in it as possible.
Instead we have scenes of Guinan adamantly refusing to answer any of Riker's questions about the past - and what really is that all about anyway? If you think about it, it doesn't even make sense on the level of any of their non-interference fears. If Picard can put a message in Data's head for the team to find 500 years later, it seems equally acceptable for him to give Guinan the same information and let her pass it on to the crew 500 years later. Granted, she may not recall the specifics as precisely as Data, but it seems right for Picard to employ both options, hoping at least one works. Having Guinan argue against it is idiotic, and shows once more how this show wasted precious screen time on nonsense instead of building a proper drama.
The story's final bit of tension is a complete contrivance, with Worf just happening to fire at just the right time to create 30-seconds of worry over whether they'll be able to beam the Captain up in time. Does the audience remotely have any doubts that they would be successful? No, the writers really didn't have this one working right.

Well, "Time's Arrow" is quite disappointing, particularly in its second episode. Technically, in terms of what it shows on screen regarding time travel, it plays it safe and remains in good taste. Characters' theories aren't quite as good, chiefly in the decisions they make regarding what is even possible, or what information they truly didn't need to withhold. Ultimately those poor theories are only one of many distractions that kept them from crafting a drama that actually could grip an audience, and make them feel that the adventure was relevant and worthwhile, and that is where the story really fell down.
---
"Time's Arrow" - PART ONE ONLY - is available in the standard season five box set.
Click on the Amazon symbol for the desired disc format and location nearest you for pricing and availability:
Star Trek: The Next Generation - Season Five (1991-1992):

Features 26 episodes @ 45 minutes each, including both parts of "Unification".
Click on the Amazon symbol for the desired disc format and location nearest you for more information:

DVD U.S.


DVD Canada


DVD U.K.
(regular)

7-disc DVD set
DVD U.S.


DVD Canada


DVD U.K.
slimline


DVD Extras include:

Mission Overview: Year Five
Production & Visual Effects
Memorable Missions: Year Five
A Tribute to Gene Roddenberry
"Intergalactic Guest Stars" clip
"Alien Speak" alien writings and speech

Blu-ray U.S.


NEW for
Nov. 19, 2013.
Blu-ray Canada


NEW for
Nov. 19, 2013.
Blu-ray U.K.


NEW for
Nov. 18, 2013.

Blu-ray features add:

4 Audio Commentaries:

"Cause and Effect" by writer Brannon Braga and moderator Seth MacFarlane.
"The First Duty" by writers Ronald D. Moore and
Naren Shankar.
"I, Borg" by writer René Echevarria and scenic/graphic artists Mike and Denise Okuda.
"The Inner Light" by co-writer Morgan Gendel and the Okudas.

Two-part documentary "Requiem: A Remembrance of ST:TNG" (HD, 59 min. total) with 1981 interview clips of the late Gene Roddenberry, plus Patrick Stewart (Picard), Jonathan Frakes (Riker), Marina Sirtis (Troi), Michael Dorn (Worf), writers Moore, Braga, and Shankar, and executive producer Rick Berman.
In Conversation: The Music of ST:TNG (HD, 65 min.) with composers Ron Jones, Dennis McCarthy, and Jay Chattaway, and host Jeff Bond.
Deleted Scenes (HD)
Gag Reel (HD)
Episodic Promos
plus, all featurettes from the DVD version.
---
"Time's Arrow" - PART TWO ONLY - is available in the standard season six box set.
Click on the Amazon symbol for the desired disc format and location nearest you for pricing and availability:
Star Trek: The Next Generation - Season Six (1992-1993):

Includes 26 episodes @ 45 minutes each.
Click on the Amazon symbol for the desired disc format and location nearest you for more information:

DVD U.S.


DVD Canada


DVD U.K.
(regular)

7-disc DVD set
DVD U.S.


DVD Canada


DVD U.K.
slimline


DVD Extras include:

Mission Overview: Year Six (17 min.)
Crew Profile: Lt. Commander Data (18 min.)
Bold New Directions (17 min.)
Dept. Briefing: Production (15 min.)
Dept. Briefing: Dan Curry Profile (19 min.)
Select Historical Data (17 min.)
Starfleet Archives: Sets and Props (12 min.)
Bonus Trailers: Star Trek Nemesis
& Star Trek: Deep Space Nine on DVD

Blu-ray features add:

3 Audio Commentaries:

"Relics" by writer Ronald D. Moore and
scenic/graphic artists Mike and Denise Okuda.
"Tapestry" by Moore and the Okudas.
"Frame of Mind" by director James L. Conway and director of photography Jonathan West.

Three-part documentary "Beyond the Five Year Mission - The Evolution of ST:TNG" (HD, 84 min. total) with all seven regular castmembers, plus Colm Meaney (O'Brien),
Whoopi Goldberg (Guinan), John de Lancie (Q), writer/producers Rick Berman, Michael Piller, Ronald D. Moore, René Echevarria, Naren Shankar, Frank Abatemarco, director of photography Jonathan West, and many others.
Gag Reel (HD, 5 min.)
Deleted Scenes (HD)
Episodic Promos
plus, all featurettes from the DVD version.
Main audio tracks in English, German, French, Spanish, Italian, and Japanese.
---
Article written by Martin Izsak. Comments on this article are welcome. You may contact the author from this page: