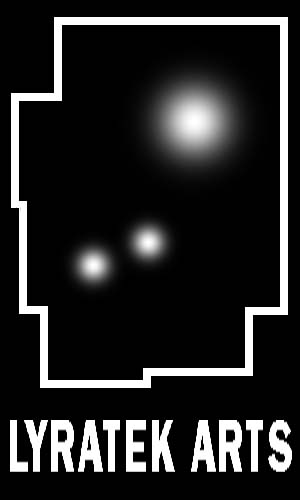 STAR TREK:
- The Original Series (TOS)
- The Animated Series
- The Movies
- The Next Generation (TNG)
- Deep Space Nine (DS9)
- Voyager
- Enterprise

THE NEXT GENERATION:
- TNG Season One
- TNG Season Two
- TNG Season Three
- TNG Season Four
- TNG Season Five
- TNG Season Six
- TNG Season Seven
Season Six:
-226-227: "Time's Arrow"
-228: "Realm of Fear"
-235: "The Quality of Life"
-236-237: "Chain of Command"
-241: "Tapestry"
-248: "Suspicions"
-249: "Rightful Heir"
-251: "Timescape"
-252-253: "Descent"


SCIENCE FICTION:
- Doctor Who
- Sliders
- The Matrix


- Main Index
- Site Map
Tapestry

(Star Trek - The Next Generation episode production code 241)

written by Ronald D. Moore
directed by Les Landau
music by Dennis McCarthy

Tapestry

I've always loved this episode - one of the Next Generation's finest I think. John de Lancie's Q is in top form throughout, scoring hilariously funny and ironic points throughout, yet he is able to do this with a degree of subtlety that seemed to escape him in his earlier episodes. Plus it's a great arc for Picard's character, leading up to one of my favourite moments in Patrick Stewart's acting career. Is life getting you down? Just remember that chuckle. That smile. I'm loving it.

This looks like a time travel story. Predictably, Picard begins to spout all the usual Starfleet fears about changing history. I love Q's response to it, and the fact that that response comes from a higher authority on the subject, more knowledgeable, more experienced. Frankly, much wiser too. The galaxies will not implode if the "wrong" choice is made. The history of the universe will not become a disaster. The stakes are all about Picard's personal growth, and that's where his entire focus needs to be. Sweet.

And accurately, different choices in time lead to parallel present time experiences too. I love that section. So poignant.

Does this end up as an "Adventure That Never Happened"? It's nicely ambiguous in that respect. It even asks us to question whether or not Q was really there, or whether Picard imagined him. Ultimately, it is good that Picard can remember everything, and tell the others about it. Since their only roles in the main adventure occurred in a parallel/branching universe, those were their doubles really, so there's a perfect reason why their originals would be innocent of knowing anything about the adventure. I think the true test of how much actually happened might come about if we ever got a story that featured either of Picard's two friends from the academy, wherein we find out which version of events they remember. That would indicate whether Picard came back to his original universe (meaning Q was lying through his teeth about his having died on the table in sickbay), or whether he ended up in a slightly different one. Another encounter with ol' Botenades seems like an obvious and interesting sequel here....

While there are a lot of obvious good Star Trek The Next Generation episodes that most fans agree to rank highly, this is probably one of the more obscure ones, and one that I'm most likely to go to bat for. The one I'll call my own favourite. The one that shows writer Ron Moore at the height of his excellence. Two thumbs up, mate. Two thumbs way up!
---
This Next Generation Season Six story is available on DVD and Blu-ray:
Star Trek: The Next Generation - Season Six (1992-1993):

Includes 26 episodes @ 45 minutes each.
Click on the Amazon symbol for the desired disc format and location nearest you for more information:

DVD U.S.


DVD Canada


DVD U.K.
(regular)

7-disc DVD set
DVD U.S.


DVD Canada


DVD U.K.
slimline


DVD Extras include:

Mission Overview: Year Six (17 min.)
Crew Profile: Lt. Commander Data (18 min.)
Bold New Directions (17 min.)
Dept. Briefing: Production (15 min.)
Dept. Briefing: Dan Curry Profile (19 min.)
Select Historical Data (17 min.)
Starfleet Archives: Sets and Props (12 min.)
Bonus Trailers: Star Trek Nemesis
& Star Trek: Deep Space Nine on DVD

Blu-ray features add:

3 Audio Commentaries:

"Relics" by writer Ronald D. Moore and
scenic/graphic artists Mike and Denise Okuda.
"Tapestry" by Moore and the Okudas.
"Frame of Mind" by director James L. Conway and director of photography Jonathan West.

Three-part documentary "Beyond the Five Year Mission - The Evolution of ST:TNG" (HD, 84 min. total) with all seven regular castmembers, plus Colm Meaney (O'Brien),
Whoopi Goldberg (Guinan), John de Lancie (Q), writer/producers Rick Berman, Michael Piller, Ronald D. Moore, René Echevarria, Naren Shankar, Frank Abatemarco, director of photography Jonathan West, and many others.
Gag Reel (HD, 5 min.)
Deleted Scenes (HD)
Episodic Promos
plus, all featurettes from the DVD version.
Main audio tracks in English, German, French, Spanish, Italian, and Japanese.
---
Article & reviews written by Martin Izsak. Comments are welcome. You may contact the author from this page: