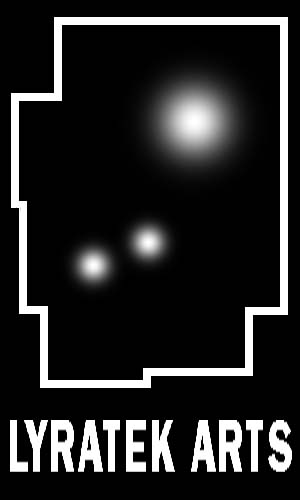 STAR TREK:
- The Original Series (TOS)
- The Animated Series
- The Movies
- The Next Generation (TNG)
- Deep Space Nine (DS9)
- Voyager
- Enterprise

THE NEXT GENERATION:
- TNG Season One
- TNG Season Two
- TNG Season Three
- TNG Season Four
- TNG Season Five
- TNG Season Six
- TNG Season Seven
Season Five:
-200-201: "Redemption"
-202: "Darmok"
-203: "Ensign Ro"
-207: "Unification"
-209: "A Matter of Time"
-213: "The Masterpiece Society"
-216: "Ethics"
-217: "The Outcast"
-218: "Cause and Effect"
-221: "The Perfect Mate"
-223: "I, Borg"
-226-227: "Time's Arrow"


SCIENCE FICTION:
- Doctor Who
- Sliders
- The Matrix


- Main Index
- Site Map
The Perfect Mate

(Star Trek - The Next Generation episode production code 221)

story by Gary Perconte & René Echevarria
teleplay by Gary Perconte & Michael Piller
directed by Cliff Bole
music by Jay Chattaway

The Perfect Mate

It's refreshingly sophisticated to see how this episode's single mention of the Prime Directive is so naturally part of the background instead of the foreground of this adventure, with Picard casually tossing it off in jest with Dr. Crusher. And as Picard later points out, the bulk of the drama is all Crusher's fault - we can always trust a Trek crew's Doctor to help us step over the Prime Directive boundary and find better values to march for.

Of course, in order to get to the compelling ideas and quality dialogue of this story, we first have to endure a number of backflips and somersaults to try and make logical sense out of the situation. First of all, one has to wonder how our favourite flying hotel managed to get to play host to a situation it isn't exactly comfortable with in the first place. Well, they went in half-blindfolded and it's for the favourite noble cause of ending a war between two planets, so maybe that's not too much of a stretch.

What IS a stretch is the logic of the two planets. Their war apparently started from a fight over a woman, so to end it, they put a highly desired and rare woman at the heart of the negotiation to end it - great formula for triggering off the old conflict all over again. And one only has to observe the behaviour of the Ferengi here to believe how easy that is.

Next nit - male metamorphs are common but females are rare. Well... why? Wouldn't it be much more fun if there was a greater balance here, as in perhaps making both equally common? It would feel more natural anyway. The way they have it, it all seems a little too conveniently contrived to support their 45-minutes of drama.

Still, they managed to take an interesting idea (gimmick?) and produce a decent, emotional, and thought-provoking episode here. It feels a bit like an X-men reunion in retrospect, with Patrick Stewart getting on Famke Janssen's good side, long before Cyclops, Wolverine, or James Bond come into her life. Personally I think Janssen is at her best here, where she gets to play opposite the most interesting actor as love-interest. Nicely done!
---
This Next Generation Season Five story is available on DVD and Blu-ray:
Star Trek: The Next Generation - Season Five (1991-1992):

Features 26 episodes @ 45 minutes each, including both parts of "Unification".
Click on the Amazon symbol for the desired disc format and location nearest you for more information:

DVD U.S.


DVD Canada


DVD U.K.
(regular)

7-disc DVD set
DVD U.S.


DVD Canada


DVD U.K.
slimline


DVD Extras include:

Mission Overview: Year Five
Production & Visual Effects
Memorable Missions: Year Five
A Tribute to Gene Roddenberry
"Intergalactic Guest Stars" clip
"Alien Speak" alien writings and speech

Blu-ray U.S.


NEW for
Nov. 19, 2013.
Blu-ray Canada


NEW for
Nov. 19, 2013.
Blu-ray U.K.


NEW for
Nov. 18, 2013.

Blu-ray features add:

4 Audio Commentaries:

"Cause and Effect" by writer Brannon Braga and moderator Seth MacFarlane.
"The First Duty" by writers Ronald D. Moore and
Naren Shankar.
"I, Borg" by writer René Echevarria and scenic/graphic artists Mike and Denise Okuda.
"The Inner Light" by co-writer Morgan Gendel and the Okudas.

Two-part documentary "Requiem: A Remembrance of ST:TNG" (HD, 59 min. total) with 1981 interview clips of the late Gene Roddenberry, plus Patrick Stewart (Picard), Jonathan Frakes (Riker), Marina Sirtis (Troi), Michael Dorn (Worf), writers Moore, Braga, and Shankar, and executive producer Rick Berman.
In Conversation: The Music of ST:TNG (HD, 65 min.) with composers Ron Jones, Dennis McCarthy, and Jay Chattaway, and host Jeff Bond.
Deleted Scenes (HD)
Gag Reel (HD)
Episodic Promos
plus, all featurettes from the DVD version.
---
Article & reviews written by Martin Izsak. Comments are welcome. You may contact the author from this page: