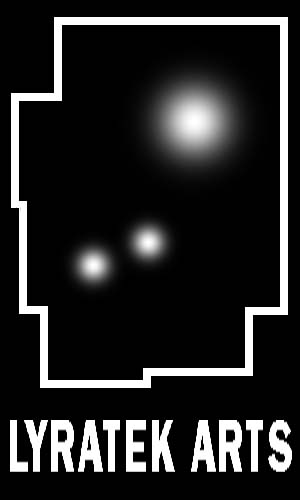 STAR TREK:
- The Original Series (TOS)
- The Animated Series
- The Movies
- The Next Generation (TNG)
- Deep Space Nine (DS9)
- Voyager
- Enterprise

THE NEXT GENERATION:
- TNG Season One
- TNG Season Two
- TNG Season Three
- TNG Season Four
- TNG Season Five
- TNG Season Six
- TNG Season Seven
Season Two:
-127: "The Child"
-135: "The Measure of a Man"
-136: "The Dauphin"
-139: "Time Squared"
-141: "Pen Pals"
-142: "Q Who"
-Season Two's Best Gems


SCIENCE FICTION:
- Doctor Who
- Sliders
- The Matrix


- Main Index
- Site Map
Q Who

(Star Trek - The Next Generation episode production code 142)

written by Maurice Hurley
directed by Rob Bowman
music by Ron Jones

Q Who

This adventure does deserve mention in my reviews as well, primarily because it rekindles a sense of exploration for the show. We all know Star Trek stakes a claim on exploring the human condition, which has tended to confine the characters more and more on board their own ship while they examine their own navels. Here, the story "Q Who" takes important steps to externalize that exploration out into space and into clashes of cultures encountering each other for the first time. This is the very essence of what the show should be about.

Some of the story's facets work better than others. John DeLancie's Q is still a bit on the light and goofy side, not yet having acquired the depth of characterization he would soon get from the season three episode "Déja Q" and carry into his subsequent appearances. Also on the light and goofy side is Starfleet engineering graduate Sonia Gomez, providing a nice contrast to Q's desire to join the crew by showing us how competitive the assignments to the Enterprise are in Federation society.

This story doesn't really gel until Guinan comes into the mix, and a new brand of sparks begin to fly between her and Q. Guinan's character truly deepens here in this story as we've never seen it before up to this point in season two, and what we learn about her here is nearly as significant as what we learn about the Borg.

Of course, the Borg take the cake in terms of being a successful repeat draw for the episode, and in their debut here manage to deliver the precise flavour of highly dramatic cultural exploration that sci-fi should always strive for. Of particular note is the neat way in which the discoveries made in this episode answer a few lingering questions put forth in the season one finale "The Neutral Zone" (story no. 25), helping to heighten and expand the scope of the Borg threat. Nice!

---

Season Two Wrap-Up

Although Star Trek: The Next Generation delivered a lot of good episodes in its second season, three of them really stood out as being of a higher calibre. These were: "The Measure of a Man", "Q Who", and
"The Emissary" (production code 146) which was a great break-out story for Worf and introduced another fan-favourite recurring minor character.

Thankfully, episodes as good as these three would become more and more frequent as "The Next Generation" entered its third season....
---
These Next Generation Season Two stories are available on DVD and Blu-ray:
Star Trek: The Next Generation - Season Two (1988-1989):

Includes 22 episodes @ 45 minutes each.
Click on the Amazon symbol for the desired disc format and location nearest you for more information:

DVD U.S.


DVD Canada


DVD U.K.
(regular)

6-disc DVD set
DVD U.S.


DVD Canada


DVD U.K.
slimline


DVD Extras include:

Mission Overview (14 min.)
Selected Crew Analysis
Starfleet Archives
Departmental Briefing: Production (17 min.)
Departmental Briefing: Memorable Missions (16 min.)

Blu-ray U.S.


NEW for
Dec. 4, 2012.
Blu-ray Canada


NEW for
Dec. 4, 2012.
Blu-ray U.K.


NEW for
Dec. 10, 2012.

| | |
| --- | --- |
| | 5-disc Blu-ray box set |

Blu-ray features add:

2 Audio Commentaries:

"The Measure of a Man" by writer Melinda Snodgrass and scenic/graphic artists Mike and Denise Okuda.
"Q Who" by director Rob Bowman, visual effects supervisor Dan Curry, and the Okudas.

TNG 25th Anniversary Cast Reunion (HD, 62 min.) with
Patrick Stewart (Picard), Jonathan Frakes (Riker),
LeVar Burton (Geordi), Michael Dorn (Worf),
Gates McFadden (Dr. Crusher), Marina Sirtis (Troi),
Brent Spiner (Data), and Wil Wheaton (Wesley).
"Making It So: Continuing The Next Generation" (HD 2-part documentary, 81 min.)
Energized! Season Two Tech Update (HD, 8 min.)
Gag Reel (HD, 10 min.)
Deleted Scenes
"The Measure of a Man" HD extended version (57 min.) and hybrid version (56 min.)
Promos for each individual episode
plus, all featurettes from the DVD version.
---
Article & reviews written by Martin Izsak. Comments are welcome. You may contact the author from this page: