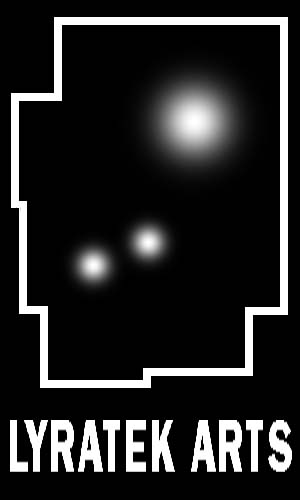 STAR TREK:
- The Original Series (TOS)
- The Animated Series
- The Movies
- The Next Generation (TNG)
- Deep Space Nine (DS9)
- Voyager
- Enterprise

THE NEXT GENERATION:
- TNG Season One
- TNG Season Two
- TNG Season Three
- TNG Season Four
- TNG Season Five
- TNG Season Six
- TNG Season Seven
Season Two:
-127: "The Child"
-135: "The Measure of a Man"
-136: "The Dauphin"
-139: "Time Squared"
-141: "Pen Pals"
-142: "Q Who"
-Season Two's Best Gems


SCIENCE FICTION:
- Doctor Who
- Sliders
- The Matrix


- Main Index
- Site Map
The Measure of a Man

(Star Trek - The Next Generation episode production code 135)

written by Melinda M. Snodgrass
directed by Robert Scheerer
music by Dennis McCarthy

The Measure of a Man

We like to put Star Trek's stories regarding time travel and the prime directive through the mill, dissecting the philosophical motives behind each scene, often saying that better examples of Star Trek values exist elsewhere.

Well, this is one of the elsewheres. We love this story. Star Trek explores its values, and gets them right, while also delivering an excellent drama. In fact this is probably the absolute best episode created for The Next Generation up to this point half-way through season two. The script is perfectly set-up to harness Patrick Stewart's strengths while giving his character the classic hero's journey.

So much of The Next Generation gels here in this episode. We get the very first of many poker games for the crew, and here Chief O'Brien is finally treated as a multi-faceted character instead of just the guy who'll get the lines at the transporter controls by default. Data and Riker also get big roles as well, and do excellent work with them.

Guinan's appearance is probably the most archetypal she has had yet on the series, as she solidly settles in as the mentor for this week's main protagonist (Picard), and applies her advice to help pick him up from his low point just prior to him going back to claim his biggest victory for the story. In many ways she is encroaching on Deanna Troi's territory, and perhaps Troi ended up with less to do than she deserved when Guinan was around. All things considered, there is still plenty of scope for both of them in the show.

All in all, this is one episode that is not to be missed. Fans of Donald P. Bellisario's series J.A.G. should also enjoy this one. A great contender for best episode of the second season.
---
This Next Generation Season Two story is available on DVD and Blu-ray:
Star Trek: The Next Generation - Season Two (1988-1989):

Includes 22 episodes @ 45 minutes each.
Click on the Amazon symbol for the desired disc format and location nearest you for more information:

DVD U.S.


DVD Canada


DVD U.K.
(regular)

6-disc DVD set
DVD U.S.


DVD Canada


DVD U.K.
slimline


DVD Extras include:

Mission Overview (14 min.)
Selected Crew Analysis
Starfleet Archives
Departmental Briefing: Production (17 min.)
Departmental Briefing: Memorable Missions (16 min.)

Blu-ray U.S.


NEW for
Dec. 4, 2012.
Blu-ray Canada


NEW for
Dec. 4, 2012.
Blu-ray U.K.


NEW for
Dec. 10, 2012.

| | |
| --- | --- |
| | 5-disc Blu-ray box set |

Blu-ray features add:

2 Audio Commentaries:

"The Measure of a Man" by writer Melinda Snodgrass and scenic/graphic artists Mike and Denise Okuda.
"Q Who" by director Rob Bowman, visual effects supervisor Dan Curry, and the Okudas.

TNG 25th Anniversary Cast Reunion (HD, 62 min.) with
Patrick Stewart (Picard), Jonathan Frakes (Riker),
LeVar Burton (Geordi), Michael Dorn (Worf),
Gates McFadden (Dr. Crusher), Marina Sirtis (Troi),
Brent Spiner (Data), and Wil Wheaton (Wesley).
"Making It So: Continuing The Next Generation" (HD 2-part documentary, 81 min.)
Energized! Season Two Tech Update (HD, 8 min.)
Gag Reel (HD, 10 min.)
Deleted Scenes
"The Measure of a Man" HD extended version (57 min.) and hybrid version (56 min.)
Promos for each individual episode
plus, all featurettes from the DVD version.
---
Article & reviews written by Martin Izsak. Comments are welcome. You may contact the author from this page: