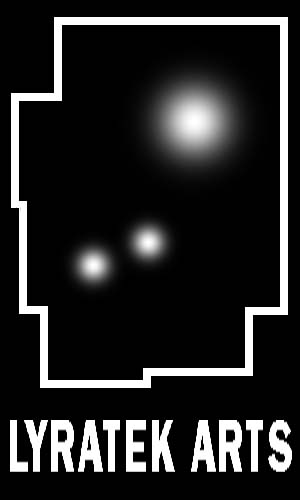 STAR TREK:
- The Original Series (TOS)
- The Animated Series
- The Movies
- The Next Generation (TNG)
- Deep Space Nine (DS9)
- Voyager
- Enterprise

THE NEXT GENERATION:
- TNG Season One
- TNG Season Two
- TNG Season Three
- TNG Season Four
- TNG Season Five
- TNG Season Six
- TNG Season Seven
Season Two:
-127: "The Child"
-135: "The Measure of a Man"
-136: "The Dauphin"
-139: "Time Squared"
-141: "Pen Pals"
-142: "Q Who"
-Season Two's Best Gems


SCIENCE FICTION:
- Doctor Who
- Sliders
- The Matrix


- Main Index
- Site Map
The Dauphin

(Star Trek - The Next Generation episode production code 136)

written by Scott Rubenstein & Leonard Mlodinow
directed by Rob Bowman
music by Dennis McCarthy

The Dauphin

The Next Generation delivers another one of its better episodes here. There are some sci-fi fans who preach that boy-geniuses make bad sci-fi characters, usually attacking first Adric from seasons 18 & 19 of Doctor Who, quickly followed by Wesley Crusher from this show, and maybe this is fueled by their first season impression of him. Maybe I was luckier in getting my first impressions of Wes from late season two and early season three. Wil Wheaton delivers one of his best performances here, and carries this episode really well. Good job.

Although this story makes no mention of the Prime Directive, it contains some notable oddities in terms of first contact protocols.

"The Flying Hotel"

That's a lovely phrase describing what Star Trek: The Next Generation often seemed to be about. Sadly, I can't take any credit for it. The flying hotel analogy for the Enterprise is quite apt for this episode, and may best explain why the characters get into this week's situation.

The red flags only go up at the end, as the crew say goodbye to this week's "guests", adding that they hope to one day have "formal contact" with their species. Huh? Exactly what did they have over the last few hours, while ferrying that species' most important dignitary from one planet to another? Considering that this is a repeat of a similar ferrying job taking that same dignitary in the opposite direction some 16 years earlier, how did the Federation ever get involved to carry out such tasks without some formal contact? How is it the earlier crew didn't have enough questions about what kind of life would be able to live in the planet's atmosphere that they would have mentioned something in the computer records about the planet? Quite a few holes in this one.....

But who really cares in the end? The emotional through-line is engaging, and there are a lot of fun special effects spectacles to enjoy. Morphing was still in its pioneering stage, and it shows, but it's still a lot of fun. The astronomical vistas in particular are classic, and back then, no other show was doing them. It's no wonder The Next Generation became as popular as it did. Ahhh, the good old days....
---
This Next Generation Season Two story is available on DVD and Blu-ray:
Star Trek: The Next Generation - Season Two (1988-1989):

Includes 22 episodes @ 45 minutes each.
Click on the Amazon symbol for the desired disc format and location nearest you for more information:

DVD U.S.


DVD Canada


DVD U.K.
(regular)

6-disc DVD set
DVD U.S.


DVD Canada


DVD U.K.
slimline


DVD Extras include:

Mission Overview (14 min.)
Selected Crew Analysis
Starfleet Archives
Departmental Briefing: Production (17 min.)
Departmental Briefing: Memorable Missions (16 min.)

Blu-ray U.S.


NEW for
Dec. 4, 2012.
Blu-ray Canada


NEW for
Dec. 4, 2012.
Blu-ray U.K.


NEW for
Dec. 10, 2012.

| | |
| --- | --- |
| | 5-disc Blu-ray box set |

Blu-ray features add:

2 Audio Commentaries:

"The Measure of a Man" by writer Melinda Snodgrass and scenic/graphic artists Mike and Denise Okuda.
"Q Who" by director Rob Bowman, visual effects supervisor Dan Curry, and the Okudas.

TNG 25th Anniversary Cast Reunion (HD, 62 min.) with
Patrick Stewart (Picard), Jonathan Frakes (Riker),
LeVar Burton (Geordi), Michael Dorn (Worf),
Gates McFadden (Dr. Crusher), Marina Sirtis (Troi),
Brent Spiner (Data), and Wil Wheaton (Wesley).
"Making It So: Continuing The Next Generation" (HD 2-part documentary, 81 min.)
Energized! Season Two Tech Update (HD, 8 min.)
Gag Reel (HD, 10 min.)
Deleted Scenes
"The Measure of a Man" HD extended version (57 min.) and hybrid version (56 min.)
Promos for each individual episode
plus, all featurettes from the DVD version.
---
Article & reviews written by Martin Izsak. Comments are welcome. You may contact the author from this page: