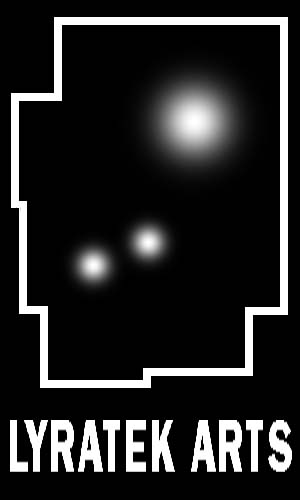 STAR TREK:
- The Original Series (TOS)
- The Animated Series
- The Movies
- The Next Generation (TNG)
- Deep Space Nine (DS9)
- Voyager
- Enterprise

THE NEXT GENERATION:
- TNG Season One
- TNG Season Two
- TNG Season Three
- TNG Season Four
- TNG Season Five
- TNG Season Six
- TNG Season Seven
Season Four:
-174-175: "The Best of Both Worlds"
-178: "Family"
-179: "Remember Me"
-188: "Clues"
-189: "First Contact"
-195: "The Drumhead"
-196: "Half a Life"
-200-201: "Redemption"


SCIENCE FICTION:
- Doctor Who
- Sliders
- The Matrix


- Main Index
- Site Map
Remember Me

(Star Trek - The Next Generation episode production code 179)

written by Lee Sheldon
directed by Cliff Bole
music by Jay Chattaway
45 minutes

Remember Me

Putting aside for a moment the cliffhanger wrap-up story that opened the season, this is the best fresh episode that season four has delivered so far, going beyond the future-period-piece character stories about family, and becoming true science fiction once again. Awesome.

The Traveler has to be one of the wisest characters and most eloquent devices for downloading excellent new age fourth density information onto the audience, and this is probably the most polished and entertaining episode that features him in all of The Next Generation.

Although this episode isn't about time travel per se, the traveler once more repeats the idea that time, space, and thought, are all connected and essentially one and the same. This is so important to remember when we do tackle time travel - if we forget it, our theory of time can easily lead us astray. And the advice is so useful here: Be in the moment. Let go of issues. Super stuff. The REAL stuff, instead of trying to get time's magic wand to do it for you. All thumbs up.

Beverly really does begin to resemble a "Slider" before the episode is finished. Though this pre-dates Tracy Tormé's fantastic series, it still manages to feel like a bit of an homage.

In the end, this is just a really cool story, plain and simple. Definitely one to look forward to in the season four box set. Enjoy!

8:14 of Jay Chattaway's score for "Remember Me" (which remains one of his most interesting TNG works) is available here:

Star Trek - TNG
Haven / Face of the Enemy
3-disc Audio CD set

---


....And that's about as close as season four ever gets to a time travel episode! Curious that this is also highly nominated as The Next Generation's best season by a majority of fans. Can we infer that maybe one of the best ingredients for writing good Trek-like sci-fi is to "stay in the here and now"? Food for thought....
---
This Next Generation Season Four story is available on DVD and Blu-ray:
Star Trek: The Next Generation - Season Four (1990-1991):

Includes 26 episodes @ 45 minutes each.
Click on the Amazon symbol for the desired disc format and location nearest you for more information:

DVD U.S.


DVD Canada


DVD U.K.
(regular)

7-disc DVD set
DVD U.S.


DVD Canada


DVD U.K.
slimline


DVD Extras include 5 featurettes:

Mission Overview (16 min.)
Selected Crew Analysis (17 min.)
Departmental Briefing: Production (16 min.)
New Life and New Civilizations (13 min.)
Chronicles From the Final Frontier (18 min.)

Blu-ray U.S.


NEW for
July 30, 2013.
Blu-ray Canada


NEW for
July 30, 2013.
Blu-ray U.K.


NEW for
July 29, 2013.

Blu-ray features add:

2 Audio Commentaries:

"Brothers" by director Rob Bowman and scenic/graphic artists Mike and Denise Okuda.
"Reunion" by writers Ronald D. Moore and
Brannon Braga, and the Okudas.

Multi-part documentary "Relativity: The Family Saga of ST:TNG" (HD, 60 min.) with Patrick Stewart (Picard), Jonathan Frakes (Riker), Brent Spiner (Data), Michael Dorn (Worf), Gates McFadden (Dr. Crusher), Wil Wheaton (Wes), Ron Moore, and make-up artist Michael Westmore.
In Conversation: The Art Department (HD, 65 min.) with designer Hermann Zimmerman, the Okudas, make-up artist Doug Drexler, and visual effects supervisor Dan Curry.
Gag Reel (HD)
Deleted Scenes (HD)
Archival Mission Log: Select Historical Data
Archival Mission Log: Inside the Star Trek Archives
Episodic Promos
plus, all featurettes from the DVD version.
---
Article & reviews written by Martin Izsak. Comments are welcome. You may contact the author from this page: