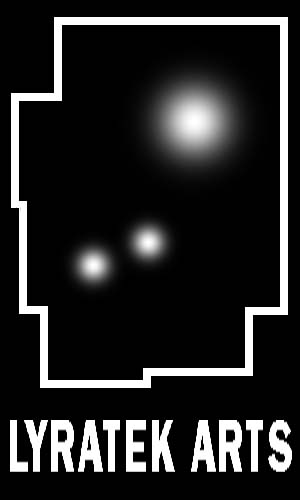 STAR TREK:
- The Original Series (TOS)
- The Animated Series
- The Movies
- The Next Generation (TNG)
- Deep Space Nine (DS9)
- Voyager
- Enterprise

THE NEXT GENERATION:
- TNG Season One
- TNG Season Two
- TNG Season Three
- TNG Season Four
- TNG Season Five
- TNG Season Six
- TNG Season Seven
Season Seven:
-252-253: "Descent"
-254: "Liaisons"
-256-257: "Gambit"
-263: "Parallels"
-265: "Homeward"
-268: "Thine Own Self"
-272: "Journey's End"
-273: "Firstborn"
-277-278: "All Good Things..."


SCIENCE FICTION:
- Doctor Who
- Sliders
- The Matrix


- Main Index
- Site Map
Firstborn

(Star Trek - The Next Generation episode production code 273)

story by Mark Kalbfeld
teleplay by René Echevarria
directed by Jonathan West
music by Dennis McCarthy

Firstborn

Worf's son is now the next minor character to get his official "send-off" from the Next Generation TV series, although hindsight suggests this might be premature if Worf has another four seasons of TV exposure on Deep Space Nine coming up. Oh well. Much like Wesley before him, the theme here is all about doing something other than following in your parents' footsteps.

I hadn't expected to say anything about this episode in these reviews, but the surprise time travel twist in the last act dragged it in. With the time travel aspect arriving so late in the story, there is little time for Star Trek to explore the concept in any kind of radical way, and we end up with a rather tasteful but uninspiring display of it here.

Worf's understanding of the concept is typical for anyone in Starfleet, indicating the single rewriteable line of history instead of the branching alternate universes of choice, and the time traveler he encounters apparently fares no better. Sad, but the first saving grace is that none of the action is dependent on any particular theory of time. Better still is the understanding that Worf and the time traveler come to: their solutions are all in the present moment. Excellent! They both decide to live in the now. Worf will be more understanding towards his son, and the time traveler can proudly go forth in whatever alternate future or present he finds himself in. This one is resolved totally in examination of character, which is where the best solutions always are. I'm liking it.

So this is one of Star Trek's better forays into the world of time travel. The only caveat is their usual one, in that the characters can't articulate the reality of the time/space/choice continuum properly, and leave a less healthy idea implied instead. At least this one cuts to the heart of the proper solution though, and "Firstborn" gets my blessing.
---
This Next Generation Season Seven story is available on DVD and Blu-ray:
Star Trek: The Next Generation - Season Seven (1993-1994):

Includes 26 episodes @ 45 minutes each.
Click on the Amazon symbol for the desired disc format and location nearest you for more information:

DVD U.S.


DVD Canada


DVD U.K.
(regular)

7-disc DVD set
DVD U.S.


DVD Canada


DVD U.K.
slimline


DVD Extras include:

Mission Overview: Year Seven
A Captain's Tribute
Departmental Briefing: Production
Starfleet Moments and Memories
Special Profiles
Inside Starfleet Archives: Dressing the Future
The Making of "All Good Things..."

Blu-ray U.S.


NEW for
Dec. 2, 2014.
Blu-ray Canada


NEW for
Dec. 2, 2014.
Blu-ray U.K.


NEW for
Dec. 15, 2014.

Blu-ray features add:

3 Audio Commentaries:

"Parallels" by writer Brannon Braga (2008).
"Lower Decks" by co-writer René Echevarria and
scenic/graphic artists Mike and Denise Okuda.
"Preemptive Strike" by the Okudas and
writers René Echevarria and Naren Shankar.

Three-part documentary "The Sky's the Limit - The Eclipse of ST:TNG" (HD, 90 min. total) with all seven regular castmembers, plus Wil Wheaton (Wesley), Whoopi Goldberg (Guinan), Natalija Nogulich (Admiral Nechayev), and John de Lancie (Q), writer/producers Rick Berman, Ronald D. Moore, Braga, Echevarria, Shankar, Larry Nemecek, André Bormanis, producer/director David Livingston, and many others.
"Journey's End: The Saga of ST:TNG" (45 min.) (1994)
"Closed Set: A Tour of the Real Enterprise" (11 min.)
"In Conversation: Lensing ST:TNG" (42 min.) with Livingston,
director James L. Conway, D.O.P. Jonathan West, and
camera operator Kris Krosskove.
Gag Reel (HD, 5 min.)
Deleted Scenes (HD) from 15 episodes.
Episodic Promos
plus, all featurettes from the DVD version.
Main audio tracks in English, German, French, Spanish, Italian, and Japanese.
---
Article written by Martin Izsak. Comments on this article are welcome. You may contact the author from this page: