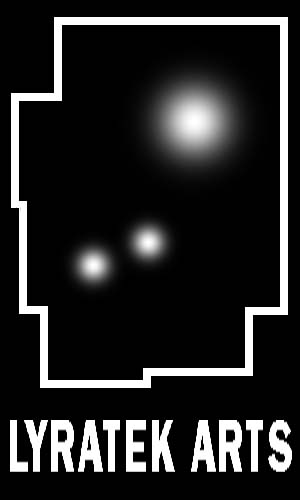 The Animatrix: Matriculated

DVD NTSC
Region 1
10-disc box set
for North America
U.S.
U.S.
Canada
DVD PAL
Region 2
10-disc box set
for the U.K.
U.K.

(The Animatrix, segment 9, starring Dwight Schultz as Nonaka
and Melinda Clarke as Alexa)

written and directed by Peter Chung
produced by Larry and Andy Wachowski, Michael Arias,
Eiko Tanaka, Hiroaki Takeuchi
music by Don Davis
16 min. action plus 8 min. credits

Story: Alexa leads a team of humans in carrying out Nonaka's audacious plan.... to plug one of the Machines into a human-created Matrix designed to imitate its reality, to modify and expand its perceptions, and to convince it to join their side of the struggle.
---
In-Depth Analysis Review

by Martin Izsak

WARNING: This review contains "SPOILERS", and is intended for those who have already seen the story.

Awesome! This is probably the most original and fascinating of all the various segments of the Animatrix, and what's more, the original ideas are explored primarily with unique visuals and only a minimum of dialogue. Writer/director Peter Chung is to be greatly commended for his imagination and style.

The core idea is what drives the story's excellence, and once you know it, it seems like it's been so obvious all this time that you wonder why no one else did it. If the machines are intent on fooling the bulk of the human population into accepting a fictional virtual world as reality, could the humans do something similar to the machines? Might turn-about not be considered fair play? And exactly what kind of world looks most real to a machine? This kind of inside-out exploration of machine psyche is both massively intriguing and visually exciting.
The visuals for this virtual reality are chiefly colourful, clean, somewhat psychedelic, and a bit more satisfyingly like the Mandala imagery that Mahiro Maeda was putting into "The Second Renaissance". Plus this one is full of psychiatric trick-questions and sight gags. All well within my own personal range of tastes. Perhaps there is a bit of influence here from the classic CGI breakout film "Tron", but not so much that anything actually looks pinched.
I also really like the fact that we see a group of humans on the outside of the usual Matrix virtual reality, and engaged in something far more interesting than any of the Zion-based humans we see in the live-action films. Here, they are true explorers of the unknown. Full sci-fi marks. They also get a bit of a moral boost by claiming that this exercise exists because they want to give the machines a choice, the very choice that the machines are currently denying most humans, which helps elevate the whole story somewhat.
Early on, it feels like this story is set to walk away with the top honours amongst all the Animatrix segments, but there are a few caveats to consider. First is simply that the individual human characters are not quite fleshed out as well as some others in the Animatrix, including choice of dress and exactly where in relation to Zion and the machine city they are doing all this. Alexa and Nonaka get a nice conversation to help define themselves, but the rest of their group remain a homogenous collection of unknowns. It should be noted though that this doesn't hurt the story too badly because we are in part meant to see them as the machine does, and by not understanding more about them, we can easily relate to the machine's baffled perceptions. Exactly what the machine may be thinking or feeling at any moment may be a bit ambiguous as well. Its face isn't too far from C-3PO's in being designed with a semi-human neutral expression that can agree with whatever the audience might want to project on it, but we don't have Anthony Daniels' voice to give us clues, and we can only really work with the body language of the machine's ever-changing design, which works in many cases.
But what's really going to eat into the story's ranking is its ending, mostly taking place in familiar "desert of the real" established in the live-action films, and yet being surprisingly full of downbeat and confusing imagery, in which the point of the whole tale seems to get lost. Mind you, it's been so strong in its ideas that maybe it doesn't matter that it leaves some loose ends open for the audience to fill in with their interpretations. But what ends it did tie up are all a bit too negative for my tastes, as though the bluntest instrument in a writer's toolbox got overused, trying to elicit compassion through death and destruction. A bit unnecessary in my view, and I think it hurt this little film more than it helped, causing it to fall just short of being a true masterpiece.

At any rate, "Matriculated" is still one of the top two gems of the Animatrix, and is something that every fan of the trilogy, and science-fiction in general, should see and celebrate. Nice one!