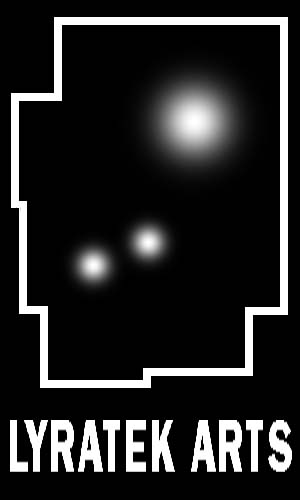 STAR TREK:
- The Original Series (TOS)
- The Animated Series
- The Movies
- The Next Generation (TNG)
- Deep Space Nine (DS9)
- Voyager
- Enterprise

ENTERPRISE:
- Season One
- Season Two
- Season Three
- Season Four
Season Two:
- "Shockwave"
- "Carbon Creek"
- "Minefield"
- "Dead Stop"
- "Regeneration"
- "The Expanse"


SCIENCE FICTION:
- Doctor Who
- Sliders
- The Matrix


- Main Index
- Site Map
"Dead Stop"

(Star Trek: Enterprise production code 030)

written by Mike Sussman & Phyllis Strong
directed by Roxann Dawson
44 minutes
---
30: Dead Stop

Equally, this next episode did a very good thing by starting with all the challenges that the previous episode's action had dumped on the Enterprise crew. In fact, fans had often complained that Voyager never seemed bothered by all the repairs it had to do without any convenient Starfleet resources nearby. Though Enterprise NX-01 here is much closer to home, home manages to feel further away because the ship is unique, there are no starbases yet, and the crew have no replicators to aid in repairs. A huge hole in the saucer will reduce their speed, making the projected journey back to the solar system longer than that of Voyager's actual trek. Sussman and Strong took a lesson on board in a big way here, and the jeopardy of the episode and the series is felt more strongly here than before. Good stuff.

There's something I'm forced to wonder about as more and more about this miraculous repair station was discovered. Everything here seems like primary material for the creation of the Borg, from the incredible ability to assess, adapt, and repair, to the integration of organic and electronic elements, to the cold, automaton business-like efficiency of its operation. But if this is part of the original formation of the Borg, what is it doing so close to Earth? How widespread are these repair stations, and exactly how did they come into being? Who is responsible for creating them?

And was Enterprise pulling another future cheat by doing this episode at all?

Well, this episode and its predecessor were better than most Enterprise episodes I'd seen so far, and certainly much better than "Shockwave". Things were looking up.




Read the next In-depth Analysis Review: "Regeneration"
---
This story is available on DVD and Blu-ray in the Enterprise Season Two box sets:
DVD U.S.


DVD Canada


DVD U.K.
slimline

(regular)
7-disc DVD set

DVD Extras include:

2 Audio commentaries: "Dead Stop" and "Regeneration"
by writers Michael Sussman and Phyllis Strong.
2 Text commentaries: "Stigma" and "First Flight"
by scenic artists Denise & Mike Okuda.
"Enterprise Moments: Season 2" (19 min.)
Enterprise Profile: Jolene Blalock (T'Pol) (14 min.)
Levar Burton: Star Trek director (7 min.)
Enterprise secrets (5 min.)
Inside "A Night in Sickbay" (11 min.)
Outtakes (11 min.)
Photo gallery
Deleted scenes
Easter Egg interviews (8 min. total)
with Bakula, Park, and Montgomery

| | | |
| --- | --- | --- |
| Blu-ray U.S. | Blu-ray Canada | Blu-ray U.K. |


NEW to Blu-ray for Aug. 20, 2013!

Blu-ray Bonus features include:

All extras from the standard DVD set, plus:
3 new audio commentaries:

"Carbon Creek" and "First Flight"
by co-writer Chris Black and
scenic/graphic artists Mike & Denise Okuda.
"Regeneration" by John Billingsley (Dr. Phlox) and wife Bonita Friedericy (arctic researcher Rooney).

"In Conversation: The First Crew" (HD, 90 min.) with writer Brannon Braga and the entire main cast.
New 3-part documentary: "Uncharted Territory" (HD, 90 min.)

Destination Unknown
First Crew
Course Correction
---
Review written by Martin Izsak. Comments on this article are welcome. You may contact the author from this page: