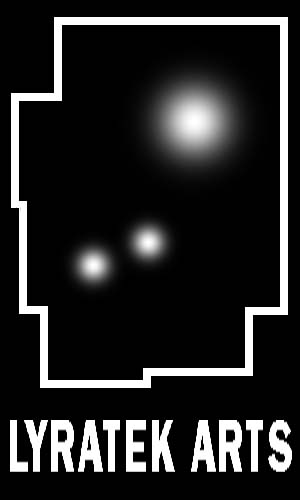 STAR TREK:
- The Original Series (TOS)
- The Animated Series
- The Movies
- The Next Generation (TNG)
- Deep Space Nine (DS9)
- Voyager
- Enterprise

ENTERPRISE:
- Season One
- Season Two
- Season Three
- Season Four
Season One:
- "Broken Bow"
- "Fight or Flight"
- "Unexpected"
- "The Andorian Incident"
- "Cold Front"
- "Shockwave"


SCIENCE FICTION:
- Doctor Who
- Sliders
- The Matrix


- Main Index
- Site Map
"The Andorian Incident"

(Star Trek: Enterprise production code 007)

story by Rick Berman & Brannon Braga
& Fred Decker
teleplay by Fred Dekker
directed by Roxann Dawson
music by Paul Baillargeon
43 minutes
---
07: The Andorian Incident

This is the best story since the pilot. Andorians had appeared briefly in several episodes of The Original Series, but had largely been unknowns. They were ripe for deeper exploration on Star Trek Enterprise, and this episode nicely indulged by giving us many revealing details about their relations and history with the Vulcans. Apparently their star systems were close neighbours.

What we learn about Vulcans is most notable. Though they carry themselves with a dignity and intelligence that suggests principled wisdom, they also embody most of the pros and cons of Trek's traditional Prime Directive philosophy. In short, Vulcans are not as honest as they claim to be, and secrecy and deception are things they gladly indulge in deeply.

Through this episode, we see clearly how Human knowledge is improving by actually going out to explore space, rather than simply taking the Vulcans' word for everything. We have a chance to discover things that they might keep from us. We also have a chance to make our own impact, and earn the respect of other cultures who would otherwise only think of us as the Vulcans' servants.

Jeffrey Combs makes his debut here as an Andorian. Most likely, this is Shran, but the character's name isn't actually mentioned in the dialogue. I'll be looking forward to seeing more of Shran as the series moves forward.




Read the next In-depth Analysis Review: "Cold Front"
---
This story has become available on DVD and Blu-ray in the Enterprise Season One box sets:
DVD Extras include:

text commentary on "The Andorian Incident"
Featurette: Creating Enterprise
Enterprise Profile: Scott Bakula
Cast Impressions: Season One
Star Trek Time Travel: temporal cold wars and beyond
Enterprise secrets
Admiral Forrest takes center stage
Outtakes and deleted scenes
hidden NX-01 File featurettes
Inside Shuttlepod One
Pilot story audio commentary by writer/creators
Brannon Braga and Rick Berman.
text commentaries on "Broken Bow"
& "Vox Sola".

| | | |
| --- | --- | --- |
| Blu-ray U.S. | Blu-ray Canada | Blu-ray U.K. |


NEW to Blu-ray for March 2013!

Blu-ray Bonus features include:

All extras from the standard DVD set, plus:
"In Conversation" featurette w. Berman & Braga
"Cast Introduction"
"Enterprise: On the Set" featurette
"To Boldly Go: Launching Enterprise" featurette
Pilot story audio commentary by Connor Trinneer (Chief Engineer Trip Tucker), Dominic Keating (Malcolm Reed), writer Brannon Braga, director James L. Conway, and FX producer Dan Curry.
Audio commentary by Dan Curry and
writer André Bormanis on "Silent Enemy"
Audio commentary by writers Mike Sussman and Phyllis Strong on "Shadows of P'Jem"
Audio commentary by Braga, Trinneer, Keating, and director David Livingston on "Shuttlepod One".
---
Review written by Martin Izsak. Comments on this article are welcome. You may contact the author from this page: